"Fathers, do not exasperate your children; instead, bring them up in the training and instruction of the Lord."
Ephesians 6:4
Yesterday we went over to my parents house for a spaghetti dinner and a little bit of the US Open. We eat, laugh, and watch golf. I myself have never cared much for the game, but over the years, thanks to Dad, I am an avid golf watcher. I told him yesterday that I am going to learn. Right away he started on about going to Callaway's website and getting myself a set of refurbished clubs. He always has a an 'internet answer' for every need. I love that about him. He is a 'techy' even in his older age. Most men his age have no clue how many gigs of RAM their hard drive has, or how fast their processor runs, but Dad knows. He knows it well and he prides himself on that knowledge.
He is very good at what he does. He is a great doctor, a loving husband and a wonderful father. He has been through those rough patches that this family has endured. The death of my mother, the challenge that was brought on him and Nancy by having three motherless girls. Until yesterday, I had never really tried to place myself in HIS shoes. I did that yesterday and I thought about what it was like to have all of his kids around him on this day. What is it like to see all of your children grow into wonderful (most of the time) people? I thought long and hard last night about what it was like to walk in those well-travelled shoes. They are worn, but they are worth it. To see 80+ patients per day, to take care of this family. Even to get in a round of golf or two. He is our Dad. He is our caretaker. He is our family's rock. He keeps things in place. We respect him, we respect his opinion (to much sometimes!), we respect his challenges, mostly though, we love him. We love him a lot. He is one of the most outstanding, dedicated, driven and spiritual men I have ever met. I feel so blessed to have him as my Dad!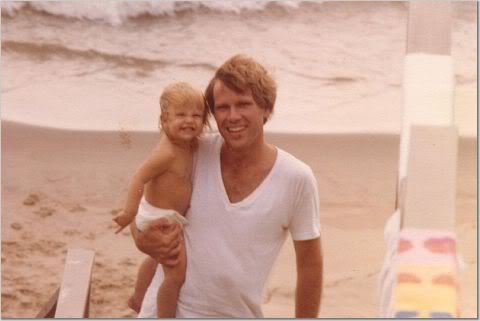 This Father's Day was also the first Father's Day without Grandaddy....our dear Grandfather. It was so very bittersweet to not have him there. His jovial laugh, that adorable grin, his loving spirit. However, he received the greatest gift this year. The gift of celebrating Father's day with his heavenly Father and for that we feel very blessed.