Every year we head to my in-law's for their Fourth of July celebration. They live on an inland lake that fills to the masses with people, boats and jet-skis. We water ski (well, not me, but my better half does!), tube, talk, swim and eat. A lot.
This holiday is very special for Curtis and I. 4 years ago, he proposed to me on the dock, while everyone else waited eagerly on shore. It is hard to believe that I have already been attending this celebration for 7 years! It gets better and better every year.
The whole family....
Uncle Chuck doing what he does best...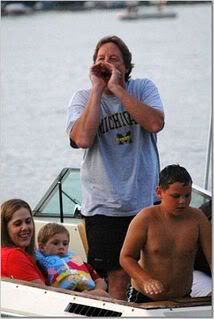 My love on skis....he always gets up on the first try! Stinker.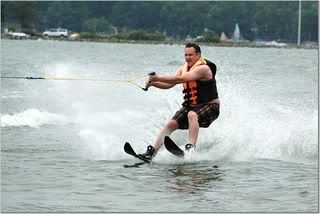 Sometimes he wipes out.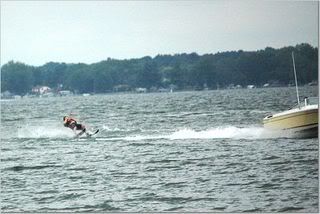 But he still smiles when he is done!
Happy 4th of July!