Funness is not a word, but I like it nonetheless. (Dad is thinking "Moo U" right now)
We had a splendid weekend filled with friends and family. Just the way we like em'.
Friday night was filled with wonderful new friends, their sweet child, and our weakened (only for a moment) Tigers. I didn't take the camera out at all, which I was regretting on Saturday morning. Our time with the Taylor's was very enjoyable, as were the blueberry Mojitos that they brought along with them!
Saturday we headed to Nana's on Lake Michigan to take in the sunshine. The water was bitter cold, thanks to a wind shift on Wednesday night. We still enjoyed our time at the beach.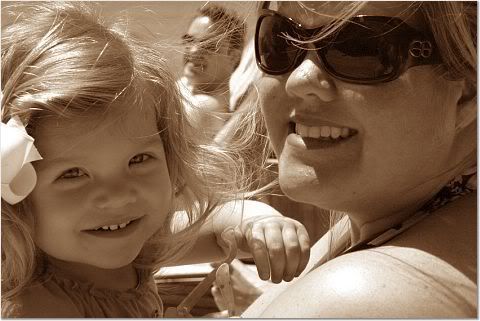 Saturday evening, we had another (ANOTHER! ANOTHER!) opportunity to see some old friends. Shannon and Jesse were in town from AZ, Betsy and Rob came up from Columbus, Liz hadn't yet left for Phoenix and Katie, Glenn and little Andrew came up from Chicago.... What a joy to see all of these beautiful ladies AGAIN!
Katie and her precious Andrew
Shannon, Megan, Liz and Andrew (oh and Emma in Liz' belly!)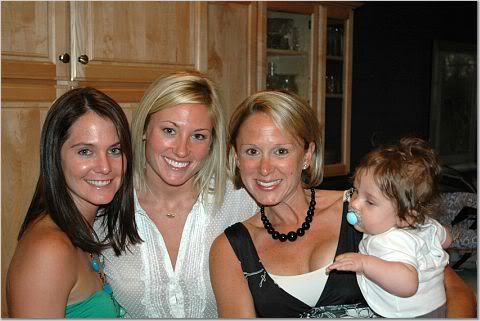 Curtis, Rob, Jesse...
On Sunday we ventured over to the
Fulton Street Artisan's Market
I enjoyed chatting it up with a local photographer. Since the Farmer's Market was so inundated with artists, they decided to branch off and start the 'Artisan's Market.'
As we pulled in, I saw this:
The most beautiful, 1955 Porsche. Mmmm... Gorgeous.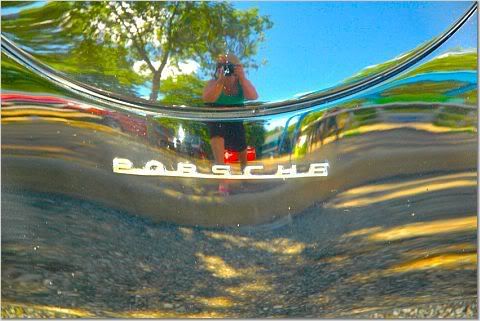 It was a beautiful weekend, and now we are braving for some 'weather'. Hopefully it will still be nice for Independence Day!