The waves were so calm and collected on Sunday morning. They had been resting after a long day of skim board contests and little feet running through their blue waters. The beach was busy on Saturday. The weather was beautiful, the sky was blue, the water temperature was just right. We could not have asked for a better weekend to grace the beach with our presence.
Saturday morning we packed up the car and headed out on our little adventure. You see, we have jam packed this summer to the brim, knowing that our lives might become more than just "our lives" here very soon. We like our freedom, but we yearn for something more. These weekends away, as welcome as they are, don't quite compare to the hustle and bustle that will someday fill our household. I know, I know...all of you with little ones are telling me to hold my tongue, but we know what the inevitability of this life will bring and we are excited. We are excited for the next stage in our lives.
We decided to start in Holland where we putzed around for the first part of the day. The shopping in Holland is incomparable and we could have walked 8th Street for hours. We had a little lunch and headed up the lake shore for our final destination. We arrived to a bustling beach, all clad with women in bikinis, babies in strollers and boats galore. There was not a cloud in the sky.
We checked into our hotel, which is right on the channel and we settled ourselves in. It was so nice to be right downtown in Grand Haven. It was my first time doing this and not having to worry about where to park, or worse yet, getting a parking ticket. We walked around the area for a long time admiring the boats slipped up right along the channel. Everyone laughing, eating, drinking...having a good time. It is these moments that make me appreciate this beautiful state even more. We are lucky. Lucky to have all of this water, all of these outdoor activities at our fingertips! Who could ask for more?
On Sunday morning we awoke to an awesome breakfast filling the air. We ran downstairs, grabbed some coffee and fruit and headed to the beach one last time. This blog post would not be complete without a set of photos from our trip, so here it goes! Have a great week everyone!
Our view from the hotel room: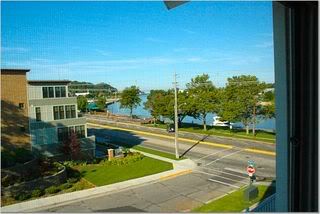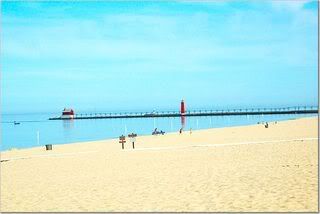 Splish, Splash....